Located in the beautiful Hill Country of Central Texas!
FIRST PRESBYTERIAN CHURCH
Join us for worship this Sunday

​​
WORSHIP LEADERS
​
Rev. Don Owens, Pastor
​ Pat Lemmon,
Pianist

​​
Paul Ennis, Session Clerk​​
Have you ever driven past our quaint little white church and wondered??
P​lease don't just drive on by. STOP and
worship with us.
1306 Ford Street, Llano, TX ​ Phone: 325-247-4917
WORSHIP TIMES



Sunday School 10:00 AM
Worship​​ 11:00 AM
​​
​


Pastors'Sunday Schedule



​Rev. Don M. Owens: 1st, 2nd, 3rd
Rev. ​​​​​Ron Anderson: 4th

​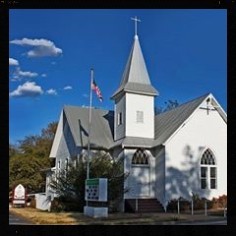 COOKBOOKS ARE STILL AVAILABLE



The Women of the Church have created a new cookbook to celebrate the 135th anniversary of the church. It has new recipes and old. Some of them are from the first cookbook published in 1908.

Price for a rare book of treats: $10. ​Get them at the church or place an order. Please include $5 for shipping and handling on all orders.

​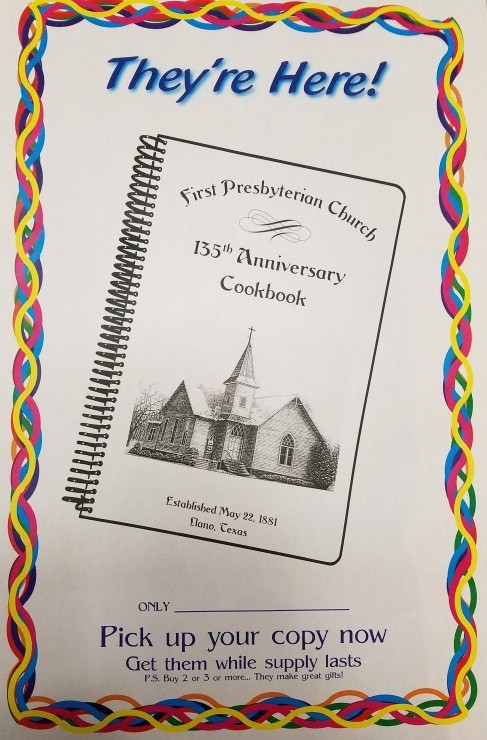 MISSION PRESBYTERY MARCH EVENTS

​​March 3 - 4: Mission Presbytery will meet at Mo Ranch, Hunt, Texas, 2229 FM 1340, Hunt TX. 78024. Presbytery Packets and additional information are available on the Presbytery website.



March 24-26:

The annual Mission Presbytery Presbyterian Women's Conference will be at Mo Ranch Keynote Speaker is Rev. Nancy Reeves. This year the conference is hosted by Grace Presbyterian Church, Round Rock, TX. Join the fun!

​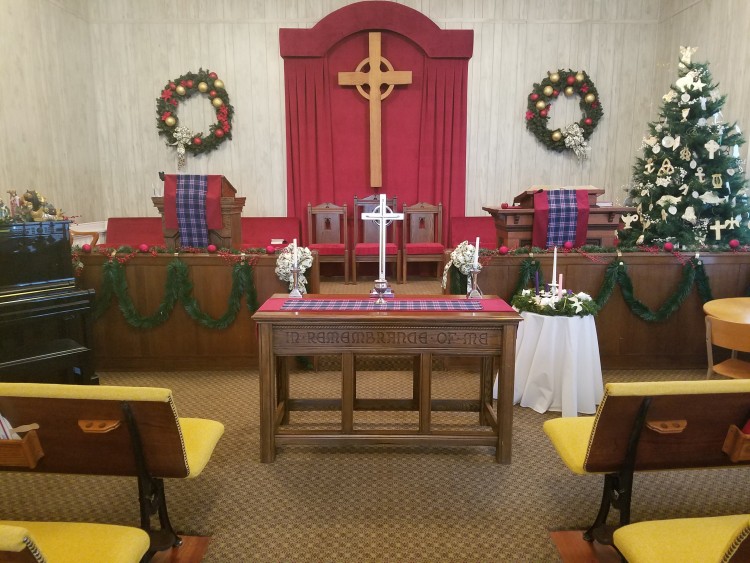 A NEW LOOK FOR THE NEW YEAR



Come see the new chancel drapers. The installation of the drapes and the traditional Christmas decorations provide a new look to the sanctuary.

Join us for worship at 11:00 AM on Sunday to see our new look.​​​​

LLANO EARTH ART FEST 2017​
​March 11- 13

"​Held on the Llano River, this tribute to nature is a whimsical & fun weekend in the gorgeous
Texas Hill Country that is sure to captivate everyone!"

Come visit the booths, eat great food, enjoy the weather and stack rocks!​​